S.O.S. SAVE OUR SOULS - Benefizkonzert und CD-Präsentation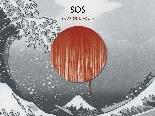 "S.O.S. Save our Souls" – Eine humanitäre Hilfsaktion Vorarlberger Musiker für die Opfer der Japan Katastrophe
Die Elite der Vorarlberger Musikszene hat sich zusammengeschlossen und ein Hilfsprojekt zu Gunsten der Opfer der Erdbebenkatastrophe in Japan gestartet.
Der gesamte Reinerlös der Doppel- CD "S.O.S. Save our Souls", die vollständig durch Sponsoren finanziert wurde, wird über Rotkreuz- Direktor Roland Gozzi in das Katastrophengebiet nach Japan transferiert.
Gozzi: "Das unvorstellbare menschliche Leid, ausgelöst durch das Erdbeben und den Tsunami, darf uns nicht unberührt lassen. Hunderttausende Menschen in Auffanglagern brauchen eine Perspektive und die Mittel, sich wieder selbstständig machen zu können. Mit dieser CD helfen wir ihnen, sich selbst zu helfen."
Die Projektleiterin und Produzentin von "S.O.S – Save our Souls" Sharine O'Neill, Singer & Songwriterin aus Göfis, musste keinen der hochkarätigen Vorarlberger Künstler zu diesem Gemeinschaftsprojekt überreden. Alle erklärten sich sofort bereit, an dieser humanitären Hilfsaktion mitzuwirken.
Die CD wird am 19. Mai bei der CD – Präsentation um 20 Uhr im Vinomnasaal, Rankweil, Einlass 19:00 Uhr mit Live – Auftritten von,
Aalices
Aja & Toni Eberle
gmixtemotions
Jeff Wohlgenannt & Band
Matt Boroff
Mortician
Name
Sharine O'Neill & Friends
The Monroes
The Spinning Wheels
WAMCO – West Austrian Musical Company
Wolfgang Verocai
der Öffentlichkeit vorgestellt.
Die Veranstaltung wird von Herrn Norbert Wanker moderiert
Auf dieser bislang einzigartigen Doppel-CD Vorarlberger Künstler sind Songs von:
• Aalices
• Aja & Toni Eberle
• Bürgermusik Götzis unter der Leitung von Attila Buri featuring Gail Anderson
• Fleisch&Fleisch
• gmixt Emotions
• Golden Reef
• Günther Sohm
• Harry Marte
• HMBC – holstuonarmusigbigbandclub
• Jeff Wohlgenannt & Band
• Krauthobel
• Matt Boroff
• Michael Köhlmeier
• Mortician
• Name
• Orpheus2
• Roadwork
• Schellinski
• Sharine O'Neill & Friends
• Souljackers
• Stefan H.
• Stemmeisen & Zündschnur
• The Goldtops
• The Monroes
• The Spinning Wheels
• WAMCO
• Wolfgang Verocai
Der Kartenvorverkauf findet über alle Vorarlberger Raiffeisenbanken, ländleTicket und deren Vorverkaufsstellen und OrTicket statt.
Pressedaten:
Idee, Projektleitung, Koordination und Produzentin: Sharine O'Neill
Organisation & musikalische Konzeption: Ekkehard Breuss & Oskar Dittmann
Grafische Gestaltung: Mag. Willi Dittmann
Sponsoren der Produktion: Zumtobel Group, 11er, Delana- Naturbetten, Giko- Verpackungen, Marktgemeinde Rankweil, Druckhaus Gössler, Loacker Tours, wedegrafik, Klangfabrik, FH – Vorarlberg, Raiffeisenbanken
In Zusammenarbeit: Rotes Kreuz Vorarlberg, Raiffeisenbank Rankweil
Weitere Infos unter www.saveoursouls.at
Müsinenstrasse 7,Rankweil, Austria