Blues-Legende James Blood Ulmer live im OVAL!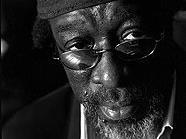 Im Vorjahr war es das "Jazzit-Konzert des Jahres, heuer gastiert das Blues-Urgestein erstmals im OVAL – der Bühne im Europark. Mit Salzburg24 könnt ihr 5 X 2 Karten für das einmalige Konzert gewinnen.
Der Ausnahme-Gitarrist James Blood Ulmer bewegt sich souverän im Grenzbereich zwischen Jazz, Rock und Blues. Mit ihm on stage: Bassist Mark Peterson und Drummer Grant Calvin Weston.
James Blood Ulmer wurde 1940 in St. Matthews, South Carolina geboren, spielte schon als Kind Gitarre und war bei der Gospelgruppe The Southern Sons aktiv. 1959 ging er als Berufsmusiker nach Pittsburg und spielte in orgeldominierten Souljazz-Bands. Zwischen 1967 und 1971 lebte er in Detroit. Dann zog es ihn schließlich nach New York City, wo er neun Monate lang jeden Abend in Minton's Playhouse auftrat. 1973 folgte ein kurzes Engagement bei Art Blakey. Anschließend spielte er mit Paul Bley, Larry Young und Joe Henderson, nahm Unterricht bei Ornette Coleman und trat 1974 mit ihm gemeinsam beim "Ann Arbor Jazz and Blues Festival" auf. Es folgten Schallplattenaufnahmen und Tourneen mit Colemans Prime Time, die ihn 1978 auch in Europa bekannt machten.
Ab 1980 leitete Ulmer sein eigenes Trio, mit dem er Kompositionen spielte, die auf dem harmolodischen Konzept von Coleman aufbauten und zu einer Art abstraktem Jazzfunk führten. Im weiteren Verlauf der 1980er arbeitete er auch mit George Adams und mit dem Music Revelation Ensemble (u.a. mit Pharoah Sanders, David Murray oder John Zorn) zusammen.
In den letzten Jahren hat sich der einstige Ornette-Coleman-Begleiter wieder deutlicher seinen Roots zugewandt. So nahm er 2001 die von Vernon Reid produzierte CD "Memphis Blood: Sun Sessions" mit Songs von Dixon bis Hooker auf. Vernon Reid, bekannt von der Black-Rock-Gruppe "Living Colour", hat Ulmer – der nach eigener Aussage schon zeitlebens den Blues spielt, allerdings "undercover" – dazu überredet, eine Blues-Platte mit alten Standards wie "Spoonful" und "Little Red Rooster" aufzunehmen.
"Blues ist harmolodisch, er ist frei. Die erste 'free music', die wir in diesem Land hatten, die akzeptiert wurde. Du konntest 'oh, baby' singen, dann anhalten und Dir ein Sandwich machen und wieder anfangen zu spielen – das war wirklich 'free stuff'", (James Blood Ulmer).
James Blood Ulmers Solo-Album "Birthright", auf dem er außer einigen Klassikern fast nur eigene Stücke spielt, bringt den Blues auf der akustischen Gitarre wieder in die Kirche zurück.
Um Klischees und Stereotypen zu entkommen, hat Ulmer seine Gitarre völlig anders gestimmt als es der Kanon vorschreibt. "I want to tune it away from the tritone", sagt Ulmer lakonisch. Tatsächlich klingt das altehrwürdige Genre "Blues" selten so authentisch wie bei Ulmer.
"Memphis Blood: The Sun Sessions" wurde eines der erfolgreichsten Alben von Ulmer. Mit "No Escape from The Blues" und "Bad Blood in the City" folgten zwei weitere Alben, die von der fruchtbaren Zusammenarbeit Reids und Ulmers profitierten und ihm einen Grammy als bestes Blues Album einbrachten und seinen Status als Blues-Legennde festigten. WIM WENDERS widmete JAMES BLOOD ULMER ein eigenes Kapitel in seinem Blues-Film: "THE BLUES".
Nun meldet sich JAMES BLOOD ULMER mit der Reunion seines, aus den 90er Jahren bekannten "BLACK ROCK TRIO" auf den Bühnen Europas zurück. Mit dabei seine Kollegen, der Bassist MARK PETERSON und der Drummer GRANT CALVIN WESTON.
MARK PETERSON ist einer der gefragtesten Bassisten weltweit. Er ist Musical Director beim  weltbekannten Cirque du Soleil, spielte mit den Stars wie Lizz Wright, Joan Baez, Shania Twain, Cassandra Wilson or  Lyle Lovett. PETERSON spielt sowohl Electric-als auch Aucoustic-Bass und beides auf hohem Niveau.
GRANT CALVIN WESTON,der  auch bei Ornette  Coleman`s "Prime Time" im Alter von 17 Jahren dabei war, arbeitete als festes Mitglied der Kultband LOUNGE LIZARDS und spielt heute bei Jean-Paul Bourelly mit Melvin Gibbs oder bei den famosen Free Form Funky Freqs mit Vernon Reid und Jamaaladeen Tacuma. Er gilt als bester Free-Funk-Drummer der Welt.
Die Europa-Tour dieses legendären Trios darf man sehr wohl als Sensation verkünden, zumal Ulmer in den letzten Jahren nur noch selten und auf ausgewählten Festivals zu sehen war.