Wayne Gretzky: Die Rekorde von "The Great One"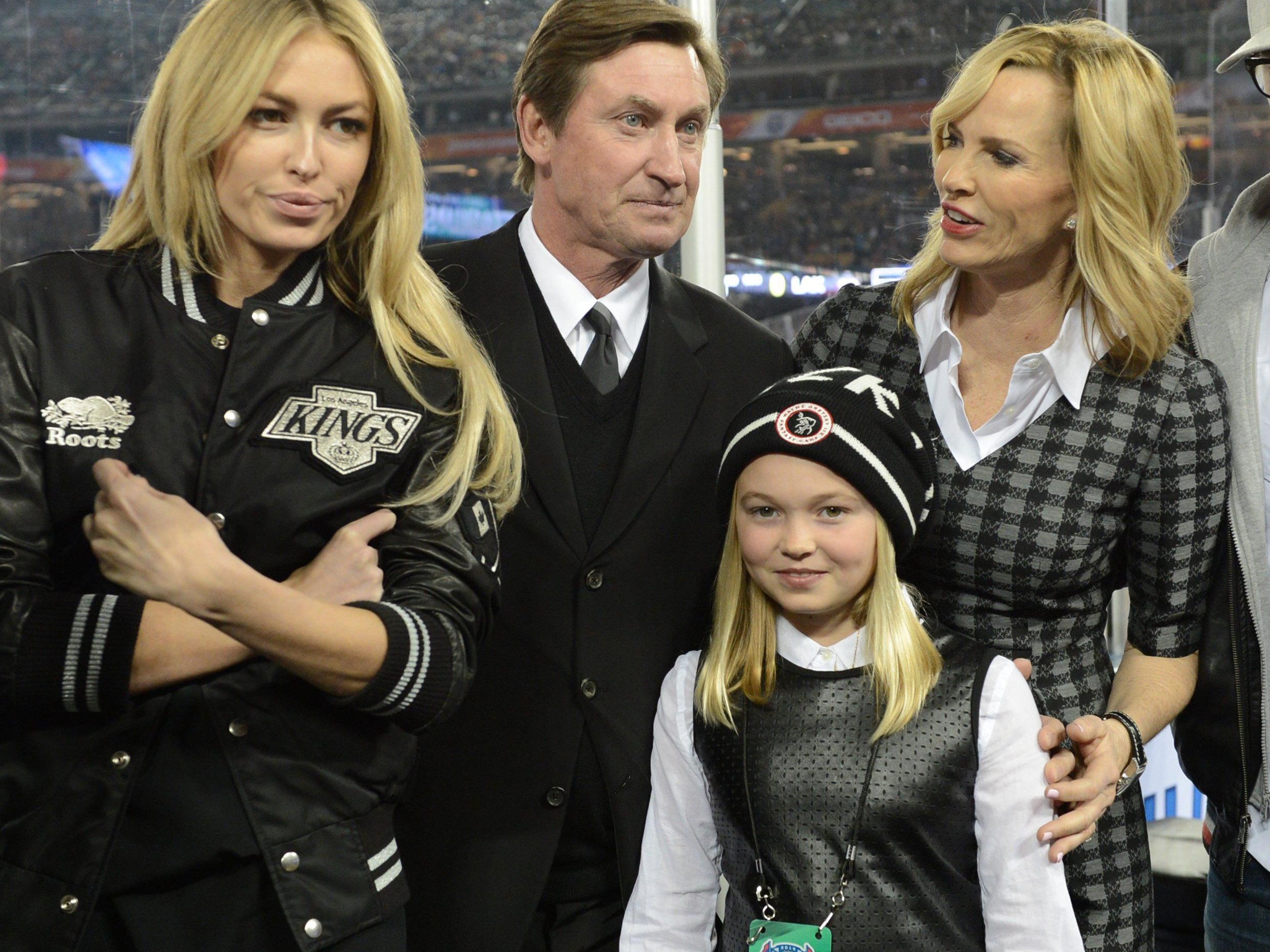 Vor genau 35 Jahren betrat Wayne Gretzky die Eishockey-Profibühne zum ersten Mal und legte eine unnachahmliche Karriere hin. Seine größten Rekorde konnten bis heute nicht geschlagen oder gar eingestellt werden.
Am 10. Oktober 1979 bestritt Wayne Gretzky sein erstes NHL-Spiel für die Edmonton Oilers. "The Great One" musste damals mit den Oilers auswärts bei den Chicago Blackhawks antreten. Nur vier Tage später sollte ihm gegen die Vancouver Canucks sein erster Treffer in der NHL gelingen. Zehn Jahre lang ging Gretzky für die Oilers auf Tore- und Titeljagd (4 NHL-Meisterschaften). 1988 wechselte er zu den Los Angeles Kings und 1995 für eine Saison zu den St. Louis Blues. Seine Karriere beendete Gretzky 1999 bei den New York Rangers. "The Great One" sollte als der beste Eishockeyspieler aller Zeiten abtreten. Er pulverisierte sämtliche Rekorde (siehe unten).
In die Hall of Fame
Nur sieben Monate nach seinem Karriereende wurde Gretzky am 22. November 1999 – ohne die sonst übliche dreijährige Wartezeit – in die Hockey Hall of Fame aufgenommen. Zudem sperrte die NHL die Gretzky's legendäre Rückennummer 99 für die ganze Liga. Somit war Wayne Gretzky der letzte Spieler, der in der NHL diese Nummer auf dem Rücken trug.
5 quickest players to 100 postseason pts (via @EliasSports) Gretzky 46 games Lemieux 50 Kurri 67 Bossy 74 Sidney Crosby 75 — ESPN Stats & Info (@ESPNStatsInfo) 17. Mai 2013
Obwohl Gretzky praktisch alle Rekorde pulverisierte, gab es unter den Eishockey-Fans immer die "Glaubens-Frage": Wer ist besser – Gretzky oder Lemieux? Pittsburgh-Legende Mario Lemieux war sehr verletztungsanfällig und hatte auch Krebs, ansonsten hätte er Gretzky wohl noch einige Rekorde abnehmen können. (VOL.AT)
Mark Messier und Wayne Gretzky
Gretzkys erste Eishockey-Schuhe sind in der Hall of Fame