Szene Openair: Headliner Volbeat sagt ab - The Sorrow springen ein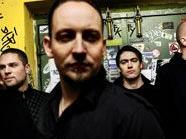 Lustenau - Eine unerfreuliche Nachricht erreicht das Szene-Team zum Auftakt des Festivals: Volbeat müssen ihren Auftritt am Szene Openair leider kurzfristig absagen. Die erfreulichere Nachricht: THE SORROW springen für Volbeat ein!
Damit steht am Donnerstag um 23 Uhr Österreichs Aushängeschild in Sachen Metal auf der Bühne. Die Bandmitglieder brechen dazu teilweise extra ihren Urlaub in Italien ab und kehren noch am Donnerstag nach Vorarlberg zurück.
THE  SORROW waren in den letzten Jahren u.a. mit Sepultura, Children of Bodom und Chimaira auf Tour. Zudem rockten sie bereits das Wacken Open Air, das Summer Breeze, das Masters of Rock und viele weitere Festivals.
In diesem  Jahr stehen sie u.a. auf dem Sonisphere Festival in der Schweiz (u.a. mit  Metallica, Slayer, Lamb of God, Volbeat etc.) und dem Nova Rock in  Österreich (u.a. mit Rammstein, Slash, Green Day etc.) auf den Brettern.
Das Debütalbum von THE SORROW  "Blessings  from a Blackened Sky" wurde vom Metal Hammer als "Album des Monats August  2007" ausgezeichnet. Das zweite Album "Origin Of The Storm" erreichte in  Deutschland Nummer 56 der Albumcharts. In Österreich ging das Album sogar auf Nummer 25.  Im Jahr 2009 gewannen THE SORROW den Österreichischen  Musikpreis "Amadeus" im Bereich "Hard 'n Heavy". Am 29.10. erscheint nun das dritte  Album "The Sorrow" über Drakkar / Sony.
Das ausführliche Statement des Managements von Volbeat:
"I regret to inform you that Volbeat are incapable of playing the remainder of this summer's tour in your territory. We regrettably realize this affects the show at Szene Open Air in Lustenau on August 5th 2010.
Michael has been out of reach for several days now and we now know he has succumbed to serious stress and exhaustion. A very close relative of his passed away on Monday and the last month has been increasingly difficult for him and he's now suffering the consequences of a particularly busy time in the aftershock of studio time, relentless touring and press activities.
Last year, Michael collapsed on stage while performing in Tilburg, The Netherlands, having ignored a stretch of days of vomiting, stress, fever and insomnia. He was rushed to the hospital and on strict advise of the doctors, he called off all activities to allow for his recovery.
We cannot jeopardize Michael's health and risk another incident like that of Tilburg.
Volbeat sincerely hope to reschedule appearing in this city in due course but in the meantime thank all their fans for their understanding and support."
Das Team der Szene Lustenau bittet um Verständnis, dass es trotz intensiver Bemühungen nicht möglich war, derart kurzfristig einen international vergleichbaren Headliner zu finden. Am Donnerstag im Laufe des Tages wird die aktualisierte Running Order online gestellt.
Für alle, die ein Tagesticket für den Donnerstag gekauft haben, bietet die Szene Lustenau aus Kulanz an, gegen Rückgabe des Tickets 100% des Kartenpreises (exklusive VVK Gebühren) bis Donnerstag Abend, 23.00 Uhr beim Haupteingang zu retournieren.
Dies gilt nur für nicht verwendete Tageskarten. Wer mit seiner Tageskarte die restlichen Auftritte des Abends besuchen möchte, erhält ebenfalls bis 23.00 Uhr die Möglichkeit, 60% des Kaufpreises retourniert zu bekommen.
Alternativ für alle Besitzer von Donnerstagskarten: Die Tickets können eingeschrieben an folgende Adresse versandt werden:
Kultur und Jugendverein Szene Lustenau, Kneippstr. 8, 6890 Lustenau, Österreich – das Datum des Poststempel muss spätestens Freitag,  6. August 2010 sein. Bitte genaue Bankverbindung angeben und bei ausländischen Konten IBAN + BIC.
Für alle Besitzer eines Festival- oder VIP-Tickets werden aus Kulanz zwei Freigetränke als Entschädigung für den Ausfall angeboten.
Da es sich um ein Festival mit über 45 Künstlern handelt, ist die generelle Rücknahme von Tickets bei Programmänderungen, wie auf der Website ausgewiesen, nicht möglich.
Die Szene Lustenau bittet die Donnerstag-Tagesgäste, von einer totalen Ticketrückgabe Abstand zu nehmen und die restlichen Auftritte des Donnerstags zu genießen. Die Absage von Volbeat bedeutet für den ehrenamtlich und gemeinnützig tätigen Verein eine finanziell einschneidende Belastung. Dieser Ausfall aus natürlich verständlichen Gründen war für das Szene-Team völlig überraschend, auch die Veranstalter hatten sich sehr auf den Volbeat-Auftritt gefreut.
Die Auftritte der anderen 45 Bands finden wie geplant statt.
Tickets sind noch im Vorverkauf und an der Abendkassa erhältlich.