Neuer Kapellmeister für Bürgermusik Wolfurt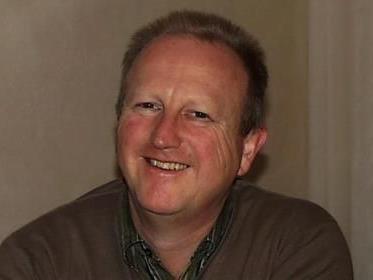 Die Bürgermusik Wolfurt steht nun unter der neuen Leitung von Kapellmeister Thomas Haas.
Wolfurt.  Er bereitet die MusikantInnen auf das Kirchenkonzert am 15. November um 17 Uhr in der Pfarrkirche Wolfurt vor. Thomas Haas ist beruflich selbstständig in der Innenraumbegrünung. Musik ist jedoch seit früher Jugend einer seiner Wegbegleiter. Er wuchs in seinem Heimatverein in Roggenzell bei Wangen im Allgäu auf und besuchte zahlreiche Ausbilder- und Dirigentenlehrgänge. Ab 1977 dirigierte er die Jugendkapelle Roggenzell. 1986 wurde er Dirigent in seinem Heimatverein und leitete diesen bis 2005.
Danach kehrte er bis Sommer 2009 in die Jugendarbeit zurück. In dieser Zeit besuchte Thomas Haas den "Lehrgang für Blasorchesterleitung" am Landeskonservatorium Vorarlberg bei Thomas Ludescher und schloss diesen im Frühjahr 2009 mit ausgezeichnetem Erfolg ab.
Auf dem Programm vom ersten Kirchenkonzert unter Haas stehen "The Awakening" von Bert Appermon, die "Kantate 140″ von Johann Sebastian Bach für Blasmusik im Stück "Wachet auf, ruft uns die Stimme" sowie die "Fanfare und Lobgesang" von Paul Curnow. Das Holzbläserquintett der Bürgermusik Wolfurt stellt sich mit "Amerikanischen Spirituals", zusammengestellt von Jerry Nowak, vor.
Mit "Heal the world" von Michael Jackson schließt Kapellmeister Haas den musikalischen Kreis, der durch verschiedene Epochen und Jahrhunderte führt.