U18 Fußball-Rasenturnier & Live Konzert beim Sportplatz Moos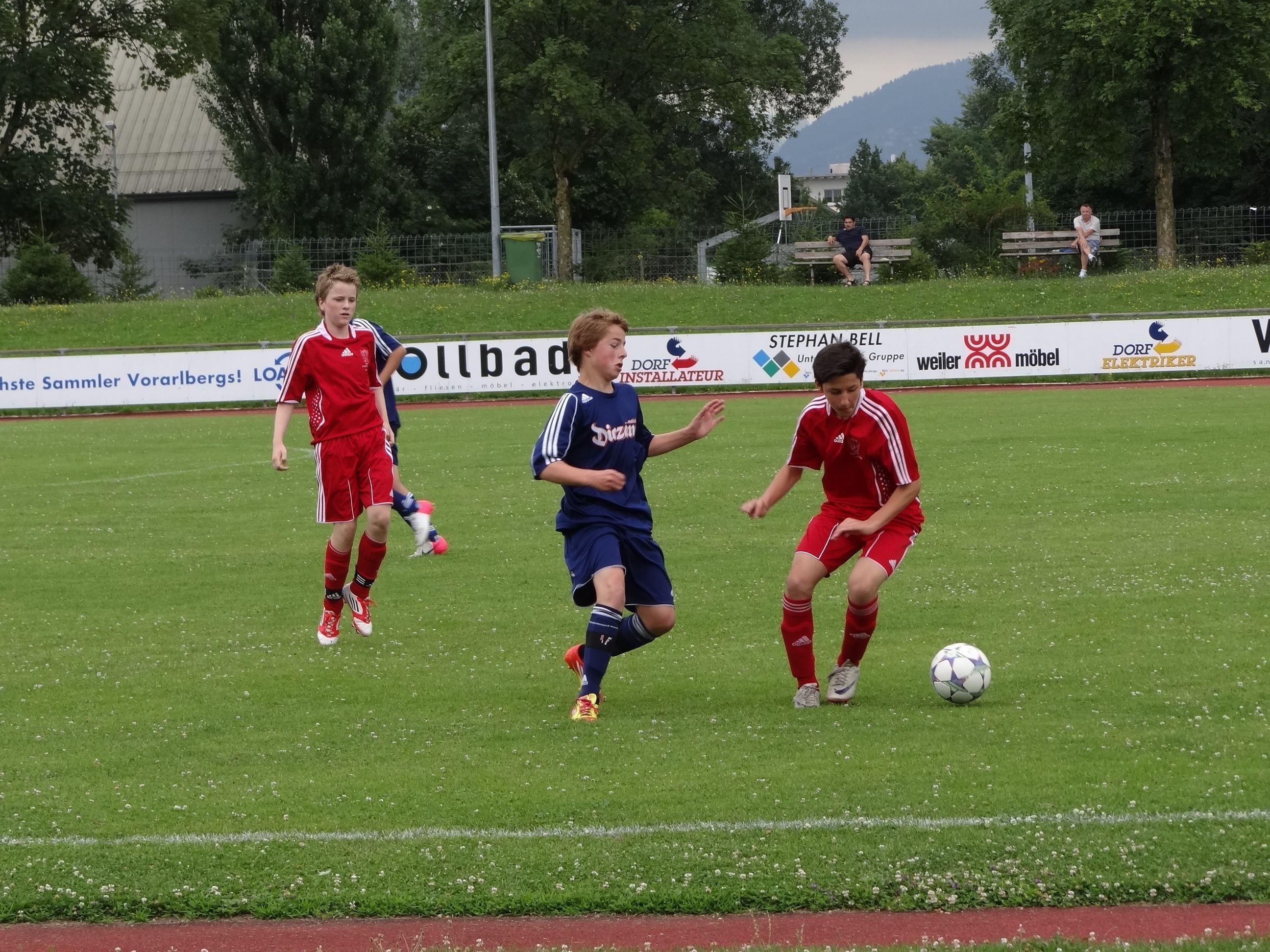 Götzis / Zum Ferienbeginn findet im Moos ein Großevent für alle Fußball- und HipHop Fans statt. 24 Fußballmannschaften stellen am Samstag ihr Können unter dem Motto "Fun&Fair" unter Beweis.
Gespielt wird in Mannschaften mit je fünf Spielern und Tormann. Am Sonntag treffen dann die besten Mannschaften noch einmal aufeinander und spielen um das Finale. Für das Fußballturnier kann man sich bei Karin unter 0664/840 94 87 anmelden.
Am Samstagabend findet im Anschluss an das Fußballturnier das Live Konzert statt und bietet allen Zuhörern HipHop und Rap vom Feinsten. Mit dabei sind u.a. Next2Blow, Burito, The Special One und DC the Legendary.
Ziel dieses Events ist die Realisierung von verschiedenen Projekten für und mit Jugendlichen beim Jugendplatz Moos. Anhand mehrerer Aktionen können die Jugendlichen ihre Potentiale aufzeigen und mit Nachbarn und Politik in Kontakt treten. Das Projekt soll aufzeigen, wie wichtig öffentliche Plätze für Kinder und Jugendliche sind und dass ein Miteinander gut funktionieren kann.
Dieses Event ist ein Teil des Jugendsozialarbeitsprojekts spaceAct und wird von der Offenen Jugendarbeit Götzis mit Unterstützung der OJA Dornbirn organisiert und von der KOJE und der Vorarlberger Jugendwohlfahrt mitfinanziert.
Samstag, dem 14. Juli ab 10 Uhr Fußball-Rasenturnier im Moos
Ab 19 Uhr Live Konzert u.a. mit "Next2Blow" und "Burito".