SCHLAGKRÄFTIG MIT VERSTAND - Abschlussfise im JR Hittisau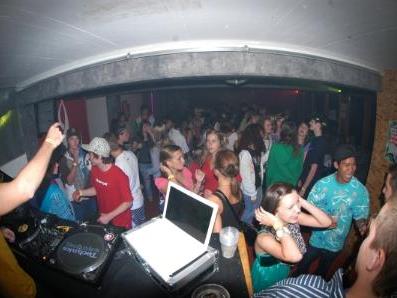 Sieben Monate – 17 Veranstaltungen, Workshops und Partys – über 1300 Jugendliche – verschiedene Orte im Bregenzerwald – Jugendliche im Alter von 13 bis 25 Jahren – zwei Themen – Gewalt und Vandalismus
Hittisau. Am vergangenen Samstag fand im Jugendraum Hittisau eine gebührende Abschlussfise des Projektes SCHLAGKRÄFTIG MIT VERSTAND statt. Das Projekt war ein Gewalt- und Vandalismuspräventionsprojekt der Offenen Jugendarbeit Bregenzerwald und während der letzten sieben Monate fanden verschiedenste Veranstaltungen im Rahmen des Projektes statt.
Nach einem kurzen offiziellen Part fand das Finale des Wettbewerbs zum Thema Schlagkräftig statt. Die sieben eingereichten Projekte wurden präsentiert und gleich im Anschluss fand die Siegerehrung statt. Eine fünfköpfige Jury nannte vier 4. Plätze. Um die ersten drei Plätze wurde es spannend. Das Projekt "galvanize" von Philipp Moosbrugger, Johannes Nigsch, Werner Greber und Mathias Mariacher belegte zusammen mit dem Projekt "nichts kommt von ungefähr" von Lisa Schmidinger den 2. Platz. Beide Projekte wurden mit einem Preisgeld von € 250, gesponsert vom Raiba Club, honoriert.
Der 1. Platz ging an "The Paper Sheets" mit ihrem Song "Maze of rage". Sie erhielten € 500 Preisgeld, wiederum vom Raiba Club gesponsert. Nach der Siegerehrung wurde zu der Musik von DJ Acednero und der Band "As The Anger Rise" aus Alberschwende ausgelassen gefeiert. Ein großer Dank ergeht an die Sponsoren des Projektes, dem Raiffeisenclub Bregenzerwald, der Jugendwohlfahrt des Landes Vorarlberg, der koje und dem Jugendreferat des Landes Vorarlberg.