Premiere: ANTENNE VORARLBERG präsentiert neue Kylie Minogue-Single!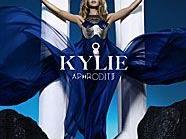 Sie ist nur 1,53m klein – aber einer der größten Stars der Welt: Kylie Minogue!
Mit Hits wie "I should be so lucky", "Where the wild roses grow" oder "Can't get you out of my head" steht die Powerfrau seit über 20 Jahren in den Charts. Jetzt ist Kylie zurück! Im Juli kommt ihr neues Album "Aphrodite", im Juni wird aus dem Album die erste Single "All the lovers" veröffentlicht. Kylie Minogue zu dem Song: "Die Single war einer der letzten Tracks, die für das Album geschrieben wurden. Schon während der Aufnahmen wusste ich, dass "All the lovers" die erste Single werden muss, denn sie bringt die Euphorie des Albums perfekt auf den Punkt. Das Stück macht mir selbst schon Gänsehaut, umso gespannter bin ich, was alle anderen von dem Song halten werden."
 
ANTENNE VORARLBERG präsentiert in einer exklusiven Radio-Premiere die neue Kylie Minogue-Single schon jetzt: Am Freitag um 09:20 Uhr ist "All the lovers" erstmals zu hören – bei "Reini & Co. – Die Guten Morgen Show!" in Vorarlbergs bestem Musikmix!