Paul Young live im Museumsquartier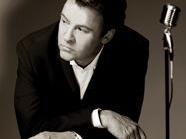 Seit Jahrzehnten bereits ist Paul Anthony Young, so der komplette Name des gelernten Automechanikers, weltweit ein fixer Bestandteil der Musikszene. Am 19. Februar 2010 kommt der gebürtige Brite für ein einziges Österreich-Konzert in die Halle E im Wiener Museumsquartier.
Mit seiner rauchigen und sanften Stimme trug Paul Young entscheidend zum Durchbruch und Erfolg der souligen Discomusik bei. "Love Of The Common People", "Come Back And Stay", "Every Time You Go Away" oder der von ihm interpretierte Marvin-Gaye-Klassiker "Wherever I Lay My Hat (That´s My Home)" – mit diesen und vielen anderen Hits sang sich Paul Young mit dem ihm eigenen, unverwechselbaren White-Soul-Stil in die Herzen seiner weltweiten Fangemeinde. Unvergessen ist auch "Senza Una Donna", das Duett mit seinem Freund Zucchero.
Auf seinem letzten, 2006 erschienenem Album "Rock Swings – On The Wild Side Of Swing" überraschte er aber auch mit einer mutigen Songauswahl und eigenwilligen Swingkompositio­nen: er coverte den Soft Cell-Klassiker "Tainted Love", Metallicas "Enter Sandman" oder Eminems "Lose Yourself" und erweist Musikgrößen wie Elvis, Lou Reed und David Bowieseine Anerkennung.
"Meine letzte Veröffentlichung als Solokünstler liegt schon eine Weile zurück. Und es ist sehr wichtig für mich, mit einem Album an die Öffentlichkeit zu treten, das anders ist", so Paul Young damals zur Album-Veröffentlichung. Anfang kommenden Jahres wird dieses Album nun auch in den USA veröffentlicht – ein Zeichen für die Zeitlosigkeit von Paul Young´s Schaffen.
Wichtige Fact's zum Konzert:
19. Februar 2010
Museumsquartier, Halle E
Beginn 20:00 Uhr
Das Musikvideo "Love Of The Common People":