Michael Jackson ist der "King of Download"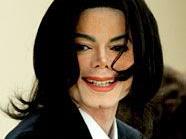 Eigentlich ist es ja keine Überra­schung, aber Michael Jackson ist der Künstler von dem die meisten Songs downgeloadet werden. Dabei hatte er seine Karriere gestartet, als man noch Kassetten hörte und sich das Internet im Anfangsstadium befand.
Der Musikwissenschaftler Geoff Roberts bestätigte: Michael Jackson war schon immer eine Musiklegende. Der Jahrestag seines Todes und sein Geburtstag haben scheinbar das Jackson-Fieber wiederbelebt. Die Fans entdecken seine Songs neu – und das macht ihn zum berühmtesten Solo-Künstler aller Zeiten.
Die meisten Fans sitzen nicht in den USA oder in Deutschland. Seine größte Fanbewegung stammt aus Indien. Sie macht ungefähr 26 Prozent der Downloads aus. Von wegen in Indien hört man nur Bollywood-Musik.
Dicht Hinter den Indern liegt Großbritannien, gefolgt von den USA. Dann kommen die Niederländer und auf Platz fünf liegen die Finnen.
Der Vorsprung ist so enorm, dass es kaum vorstellbar ist, dass er eingeholt werden kann. Michael Jackson ist und bleibt der King of Pop!
Video zu Michael Jacksons Hit "Bad"