Happy-End für Sam und Smith?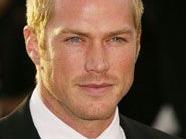 Er ist Sexappeal pur und sorgte bei "Sex and the City" für heiße Momente. Am Ende des ersten Films schien es aber, als müsste sich das Publikum für immer von Jason Lewis alias Smith Jerrod verabschieden. Wie die deutsche "Bunte" berichtete, ist der Vollblut-Womanizer zurück – und bereit für ein Liebescomeback.
Bei den Dreharbeiten zum neuen "Sex and the City"-Film gibt es ein Wiedersehen mit einem alten Freund: Der Vollblut-Womanizer ist wieder da und sogar noch ein kleines bisschen heißer als zuvor – sofern das überhaupt möglich ist. Neue Bilder vom Set zeigen Jason Lewis (38), wie er ganz entspannt durch die Straßen von New York bummelt und damit Anlass zu weiteren Spekulationen gibt. Denn eigentlich hatte Kim Cattrall alias Samantha Jones ihrem heißen Lover doch am Ende des ersten Films den Laufpass gegeben.
Nun aber scheint Smith wieder mit von der Partie zu sein – und einer Wiedervereinigung steht eigentlich nichts mehr im Wege. Wünschenswert wäre es allemal, hat sich die Filmfigur des schönen Jason Lewis doch durch ihre Solidarität und natürlich auch durch ihren sexy Körpereinsatz in unsere Herzen gespielt. Und vielleicht läuten für Smith und Sam ja sogar noch die Hochzeitsglocken? Die Bilder von Kim Cattrall im Hochzeitskleid könnten darauf hindeuten. Auch wenn man es sich kaum vorstellen kann, dass sich ausgerechnet Samantha, die Frau mit dem höchsten Männerverschleiß, für die Ewigkeit an ein und denselben Mann bindet …
Es bleibt auf jeden Fall spannend – und definitiv sexy!