dotdotdot 2017: Das Programm beim Kurzfilmfestival im Volkskundemuseum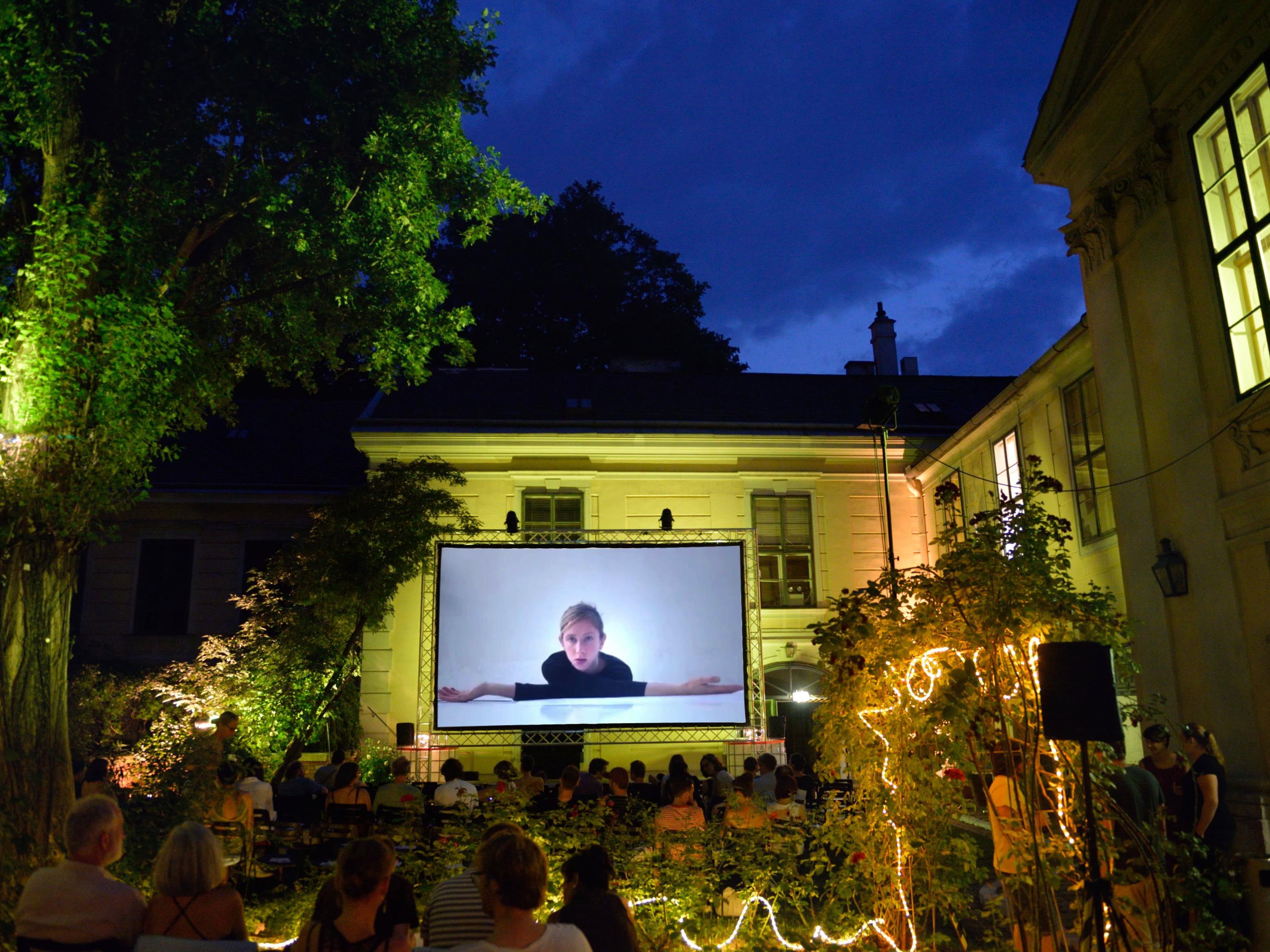 Das Wiener Volkskundemuseum in der Josefstadt lädt wieder zu Kurzfilmen im Garten: Von 6. Juli bis 1. September 2017 steht das Kurzfilmfestival "dotdotdot" auf dem Programm. Alle Filme, die heuer gezeigt werden, hier auf einen Blick.
Das Sommerkino "dotdotdot" feiert ein Jubiläum – zum 8. Mal stehen 8 Wochen Filme im 8. Bezirk auf dem Programm. Dabei werden heuer 170 "handverlesene kurze und mittellange Filme" gezeigt. Eine Jubiläumsretrospektive und ein neuer Publikumspreis ist ebenfalls mit am Start. Die Open-Air-Screenings finden jeden Donnerstag und Freitag bei Einbruch der Dämmerung statt.
Doppelte Festivaleröffnung im Volkskundemuseum Wien
Los geht es mit einer doppelten Festivaleröffnung: Zum Auftakt am Donnerstag werden die Regiedebüts "Come Swim" von Kristen Stewart und "Kitty" von Chloe Sevigny erstmals nach der Weltpremiere in Cannes in Wien gezeigt. Ungewöhnlich ist auch die Preisgestaltung bei diesem Wiener Sommerkino – denn gezahlt wird nach dem Prinzip "Pay what you can". Bei Schlechtwetter werden die Filmvorführungen in den Großen Saal des Museums verlegt.
dotdotdot 2017: Das Programm
Di 4.7.
17:00
ERÖFFNUNG #1 SOMMERFEST • NUTZE DEIN MUSEUM
Do 6.7.
21:30
ERÖFFNUNG #2 OPENING SCREENING • SHATTERBOX ANTHOLOGY
Fr 7.7.
21:30
GRAPHIC TALES • TWISTED MINDS, TROUBLED SOULS
Do 13.7.
17:00
OHNE DICH IST ALLES FAD
Do 13.7.
21:30
MILLIONAIRES OF TIME • MELODY OF LIFE
Fr 14.7.
21:30
8x8x1 INTO THE WHITE
Do 20.7.
17:00
IN MEINEM GARTEN VOR DEM HAUS
Do 20.7.
21:30
8x8x2 ALIVE WHEN WE LEFT
Fr 21.7.
21:30
BADY MINCK • IM ANFANG WAR DER BLICK
Do 27.7.
17:00
KOMMT EIN HÜHNCHEN GEFLOGEN
Do 27.7.
21:00
BADY MINCK • I HAVE NO LINES ON MY BODY
Fr 28.7.
21:00
GRAPHIC TALES • MY COMIC BOOK DIARY
Do 3.8.
17:00
FRÜHLING, SOMMER, HERBST UND WINTER …
Do 3.8.
21:00
8x8x3 RICHTIG SCHÖN WAR'S NUR MIT DIR
Fr 4.8.
21:00
8x8x4 SOME EXERCISE IN COMPLEX SEEING IS NEEDED
Do 10.8.
17:00
WER SCHLÄFT HIER NICHT?
Do 10.8.
21:00
8x8x5 PITTER PATTER GOES MY HEART
Fr 11.8.
21:00
8x8x6 MIGRATION STANDARDS
Do 17.8.
17:00
KRACHEN, LACHEN, SACHEN MACHEN
Do 17.8.
20:30
8x8x7 DU, MEINE KONKRETE STADT
Fr 18.8.
20:30
FILM
8x8x8 ICH SEHE KEINE KRISE
Do 24.8.
17:00
IN 80 ABENTEUERN UM DIE WELT
Do 24.8.
20:30
MILLIONAIRES OF TIME • SOMETHING LIKE FAMILY
Fr 25.8.
20:30
GRAPHIC TALES • TALES FROM THE FAR SIDE
Fr 1.9.
20:00
200 JAHRE/2 RÄDER • CYCLE CINEMA CLUB