Rockmusiker verliert Prozess gegen Ländle-Konsument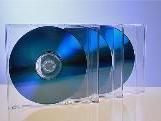 Feldkirch -  Eine Klage wegen Verkaufs einer "illegalen CD" wurde vom Landesgericht Feldkirch abgewiesen.
Immer wieder werden Konsumenten von beauftragten Rechtsanwälten abgemahnt, weil sie angeblich illegale CDs im Internet zum Verkauf angeboten hätten. Jetzt wurde auch ein Vorarlberger Konsument vom Leadsänger der ehemals weltbekannten Rockgruppe "The Sweet", Andy Scott, geklagt. Mit Hilfe der AK-Konsumentenschützer ist es jedoch gelungen, in erster Instanz ein Urteil zu erwirken, das dem Rock-Barden wohl die Stimme verschlagen wird: Die Klage wurde vom Landesgericht Feldkirch nämlich vollinhaltlich abgewiesen. Das Urteil ist allerdings noch nicht rechtskräftig.
CD via Ebay verkauft
David gegen Goliath – so könnte man das Duell vor Gericht beschreiben. Andy Scott, ehemaliger Leadsänger der einstmals weltberühmten Glamour-Rockgruppe "The Sweet", klagte einen Konsumenten aus Vorarlberg, weil dieser angeblich illegal hergestellte CDs im Internet verkauft hatte. Was aber war wirklich passiert? Herr H., der leidenschaftlicher Sammler von CDs ist, hatte eine CD mit dem Titel "The Sweet – The Legend Lives On Vol. 1", die er dereinst im Handel erworben hatte, auf Ebay zum Verkauf angeboten. Daraufhin kaufte der von Scott beauftragte Rechtsanwalt diese CD zum Preis von einem Euro und reichte Klage beim LG Feldkirch ein. Herrn H. wurde vorgeworfen, durch den Verkauf eine Vielzahl von Rechtsverstößen begangen zu haben, u. a. gegen das Namensrecht, das Markenrecht oder das Urheberrecht, weil es sich um eine nicht originale CD gehandelt habe.
Bereits in der Vergangenheit ist der Rock-Barde dadurch negativ aufgefallen, dass er mit Hilfe von Rechtsanwälten wegen verschiedener behaupteter Rechtsverstöße gegen Konsumenten vor Gericht zieht. Er bedient sich nicht wie andere Musiker elektronischer Hilfen (insbesonders des Programms "Veri") um vermeintlich illegal veröffentlichte CDs aus dem Internet zu entfernen. Vielmehr werden Konsumenten mit teilweise horrenden Forderungen belangt, die nach bestem Wissen und Gewissen handeln. Da bei einem negativen Ausgang eines möglicherweise jahrelangen Prozesses für den einzelnen Konsumenten ein unüberschaubares Prozesskostenrisiko entstehen würde, sind die Konsumenten oft gezwungen, diese Forderungen zu bezahlen.
Das perfide an der Geschichte ist, dass die CDs mit EAN-Codes versehen sind und auch sonst so aussehen wie legale CDs, die man überall im Handel kaufen kann. Für Konsumenten und meist auch für Händler ist es in der Regel nicht nachvollziehbar, ob es sich um einen legal oder einen illegal hergestellten Tonträger handelt.
Das nunmehrige Urteil des LG Feldkirch belegt laut AK einmal mehr, dass die derzeitige Rechtslage höchst unzufriedenstellend ist und dringend überarbeitet werden müsste, damit Konsumenten vor den zum Teil haarsträubenden Folgen eines CD-Verkaufs geschützt werden können. Die derzeitigen Gesetze würden es der übermächtigen Musikindustrie möglich machen, gegen unzählige, vollkommen ahnungslose Konsumenten vor Gericht zu ziehen. (AK)