poolbar 2011: Kunstwettbewerb entscheidet sich in Kürze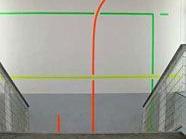 Feldkirch - Nur noch bis zum 15. April können Kunst- und Kulturschaffende aus den Bereichen Bildende Kunst, Medien- und Performancekunst sowie angrenzender Gebiete sich mit ihren Projekten zum provokanten Thema "Die Familie als Wurzel allen Übels" am offenen Kunstwettbewerb des poolbar-Festivals und der IG BILDENDE KUNST beteiligen.
Die öffentliche Jurysitzung findet bei freiem Eintritt am 21. April 2011 im Kunsthaus Bregenz um 19.30 Uhr statt. Das oder die ausgewählte/n Projekt/e werden voraussichtlich ab dem 23. Mai 2011 auf www.poolbar.at veröffentlicht.
poolTanz: Anmeldung zu poolbar-Workshops ab sofort
Jazztanz, Ballett, Modern Dance, HipHop, Dancehall und Musical – heuer ist die Palette an Tanz-Workshops in der poolbar in Feldkirch noch größer. Ob Anfänger oder Fortgeschrittene, Tanzbegeisterte profitieren in jedem Fall von der Teilnahme am poolTanz unter der Leitung von Rebekka Rom vom Verein arriOla. Vom 15.07. bis zum 17.07. wird in den Hallen des Gymnasiums Schillerstraße in Feldkirch in jeweils dreitägigen Workshops zu 1,5 Stunden viel Training und Spaß geboten; wer sich nicht für einen Workshop entscheiden kann, hat die Möglichkeit, besonders günstig an allen teilzunehmen.
Anmelden kann man sich via E-Mail an tanz@poolbar.at oder per Telefon (0699/17 00 00 75, Rebekka Rom). Alle Infos zum poolTanz gibt's auf www.poolbar.at.
poolbar Bieretiketten-Wettbewerb läuft noch
"Mein Bier ist schön!" So lautet das Motto des diesjährigen Bieretiketten-Wettbewerbs. Das Siegeretikett wird eine limitierte Auflage von Fohrenburger PET-Flaschen zieren und zum offiziellen "poolbar-Bier" ernannt. Gesucht wird ein erfrischendes Design, das einen Bezug zum poolbar-Festival herstellt und das Fohrenburger-Einhorn originell einbindet. Neben reichlich Ruhm winken 400 Euro als Belohnung für den Jurysieger. Wer mit seinem Sujet das Publikum von sich überzeugen kann, bekommt von der Brauerei Fohrenburg einen Jahresbedarf an Bier spendiert.
Die Einreichfrist endet am 30.04.2011, die Juryentscheidung fällt am 02.05. Tags darauf beginnt das Online-Publikumsvoting. Alle Details der Ausschreibung finden sich auf www.poolbar.at.
Neuer Termin für poolbar mit pratersauna
In wenigen Wochen lädt das poolbar-Festival nach Wien zur kleinen Schwester "poolbar mit Pratersauna". Nach dem Erfolg im Vorjahr lässt sich das poolbar-Team auch heuer nicht lumpen und freut sich, neben Kunstinterventionen – am 19.05. die Finissage der Ausstellung von Clemens Wolf und die Vernissage der poolbar-Grafik-Retrospektive -, Visuals, Mode und Nischenprogramm ein musikalisches Feinschmecker-Buffet präsentieren zu dürfen: So lockt am 20.05. der kanadische Superstar Tiga ("Sunglasses at Night" u.v.a.) Tanzhungrige, und The Age of Consent (UK/Ex-Shitdisco) kitzeln den Synthiepop/New Wave-Gaumen.
Außerdem: Leckeres aus dem Elektronik-Sektor von Ken Hayakawa. Beinarbeit verlangen auch Etepetete, Monkeybreaks, Strom.Club u.v.a. Ab 14 Uhr am 21.05. gibt's Band Brunch am Pool – Relaxen zu einem sehr späten Frühstück und chilligen Klängen. Abends rocken und rollen Ice Black Birds (UK) auf britische Art, ein weiterer Hauptgang brodelt bereits in der Küche und wird in Kürze serviert. Alle Infos und Updates finden sich auf www.poolbar.at.
Models mit Mumm: poolbar sucht
Für die diesjährige Grafiklinien "Trieb und Frieden" suchen das Grafikdesign-Büro Zeughaus und das poolbar-Festival Frauen und Männer zwischen 18 und 99, die sich gerne in den schicken poolbar-Panties in ganz alltäglichen Situationen ablichten lassen. Als kleines Dankeschön erwartet die Models ein frei wählbares poolbar-T-Shirt oder Huber-Unterwäsche mit poolbar-Branding. Bewerbungen bitte bis Ende April an models@poolbar.at (Alter und Telefonnummer bitte angeben). Wie so ein Bild aussehen könnte, erfährt man hier: http://poolbar.at/blog/960.
Schöne Nachrichten: Der Vorarlberger Textilbetrieb Huber konnte für eine Kooperation gewonnen werden. Die mit dem poolbar-Sujet 2011 bestickte Unterwäsche wird von Huber u.a. in Mäder produziert und beim poolbar-Festival erhältlich sein.