Thomas Stelzer Trio im Piazza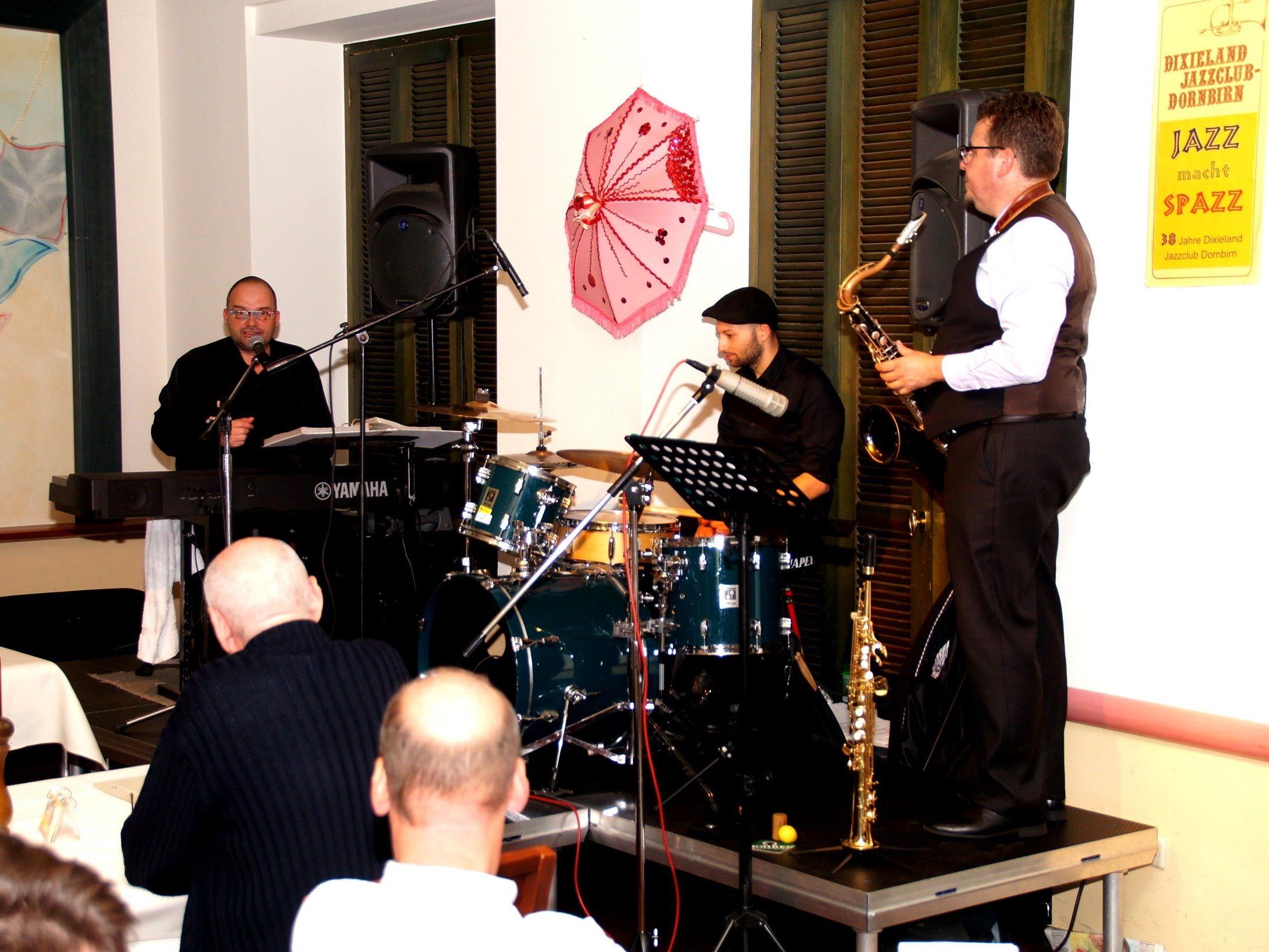 Wenn der Dixieland Jazzclub zum Event lädt, dann folgen die Jazzfreunde freudig dem Ruf. Dornbirn. Am Samstagabend ging es im Piazza wieder Richtung Südstaaten, zu den Ursprüngen der Jazzmusik.
Das Trio Thomas Stelzer jazzte mit unvergleichlichen Klängen die Bühne, der Dresdner fasziniert mit seiner Bluesröhre seit über 30 Jahren das Publikum.
Von Fats Domino bis Ray Charles
Man spürt das Feuer, die Liebe zu Blues, Jazz und Boogie, die Thomas Stelzer mit seinen Interpretationen verbindet. Stelzer gibt es als "Thomas Stelzer Trio oder Quartett, The Burnes, und The Farmer's Breakfast Country Band, egal in welcher Formation der Vollblut-Musiker auftritt, die unkonventionelle Spielweise sorgt immer wieder für neue Musikerlebnisse bei den Fans. Professor Longhair, Fats Domino, Dr. John, Ray Charles, seine Vorbilder sprechen für sich. Mehr als 20 eigene Platten pflastern Stelzers Karriereweg, der ihn durch ganz Europa führte. Der Pianist, Sänger, Arrangeur, Texter und Songwriter legt sein ganzes Gefühl in die Südstaatenmusik, dieses Gefühl überträgt sich von den ersten Tönen an auf die Zuhörer. Der Dixieland Jazzclub sieht sich als Kulturverein des traditionellen Jazz und veranstaltet regelmäßig Konzerte. Mit dem Thomas Stelzer Trio hatten die Veranstalter einen ganz besonderen musikalischen Leckerbissen nach Dornbirn geholt.