Benefiz-Konzert: Ariana Grande singt erneut in Manchester und bringt Mega-Stars mit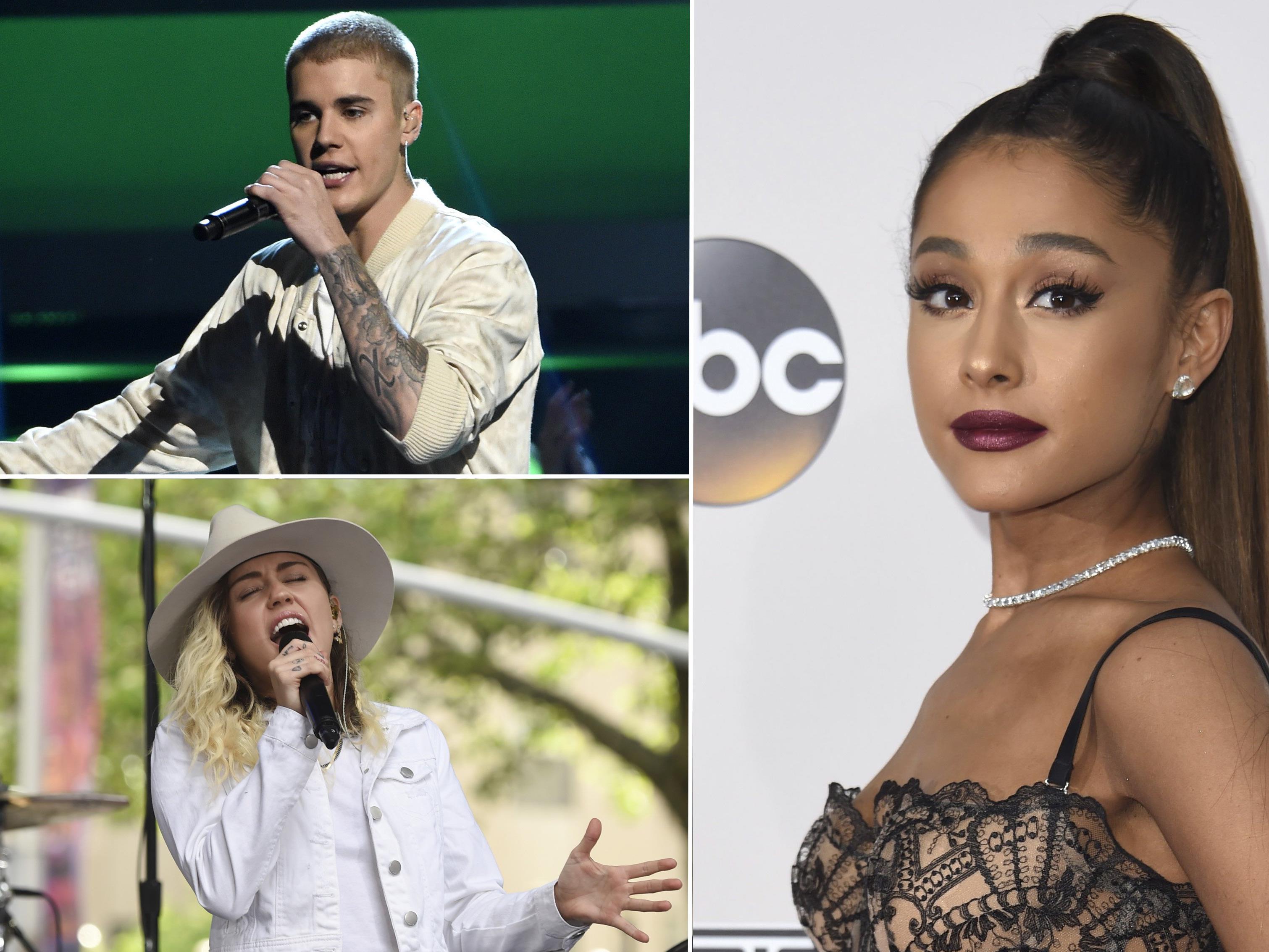 Den Schock hat sie sicher noch nicht ganz verarbeitet. Trotzdem kommt Teenie-Star Ariana Grande schon am 4. Juni nach Manchester zurück, um bei einem Benefiz-Konzert für die Opfer des Terror-Anschlages zu singen.
Auf hochkarätige Acts dürfen sich Besucher des Benefiz-Konzertes gefasst machen. Denn auch Teenie-Star Justin Bieber, die Gruppe Coldplay, Katy Perry, Miley Cyrus und Take That sollen bei dem Event auf dem Kricket-Gelände von Old Trafford mitwirken, teilten die Veranstalter am Dienstag mit. Die Einnahmen der Veranstaltung kommen den Hinterbliebenen der Opfer zugute. Besucher des Ariana Grande-Konzertes am 22. Mai sollen das Benefiz-Konzert gratis besuchen dürfen.
»Ariana Grande (@ArianaGrande) | Twitter The latest Tweets from Ariana Grande (@ArianaGrande). dangerous woman. Honeymoon ãve.«
Bei einem Konzert Grandes am vergangenen Montag in der Manchester Arena hatte der Attentäter Salman Abedi mit einer Bombe 22 Menschen mit in den Tod gerissen. Ariana Grande zeigte sich nach dem Vorfall am Boden zerstört, teilte aber mit, den Hass und die Zerstörung nicht gewinnen zu lassen. Das Benefiz-Konzert, das unter dem Motto "One Love Manchester" steht, soll ein Zeichen dazu setzen.
»Miley Ray Cyrus on Twitter ❤️ (dpa, red)«